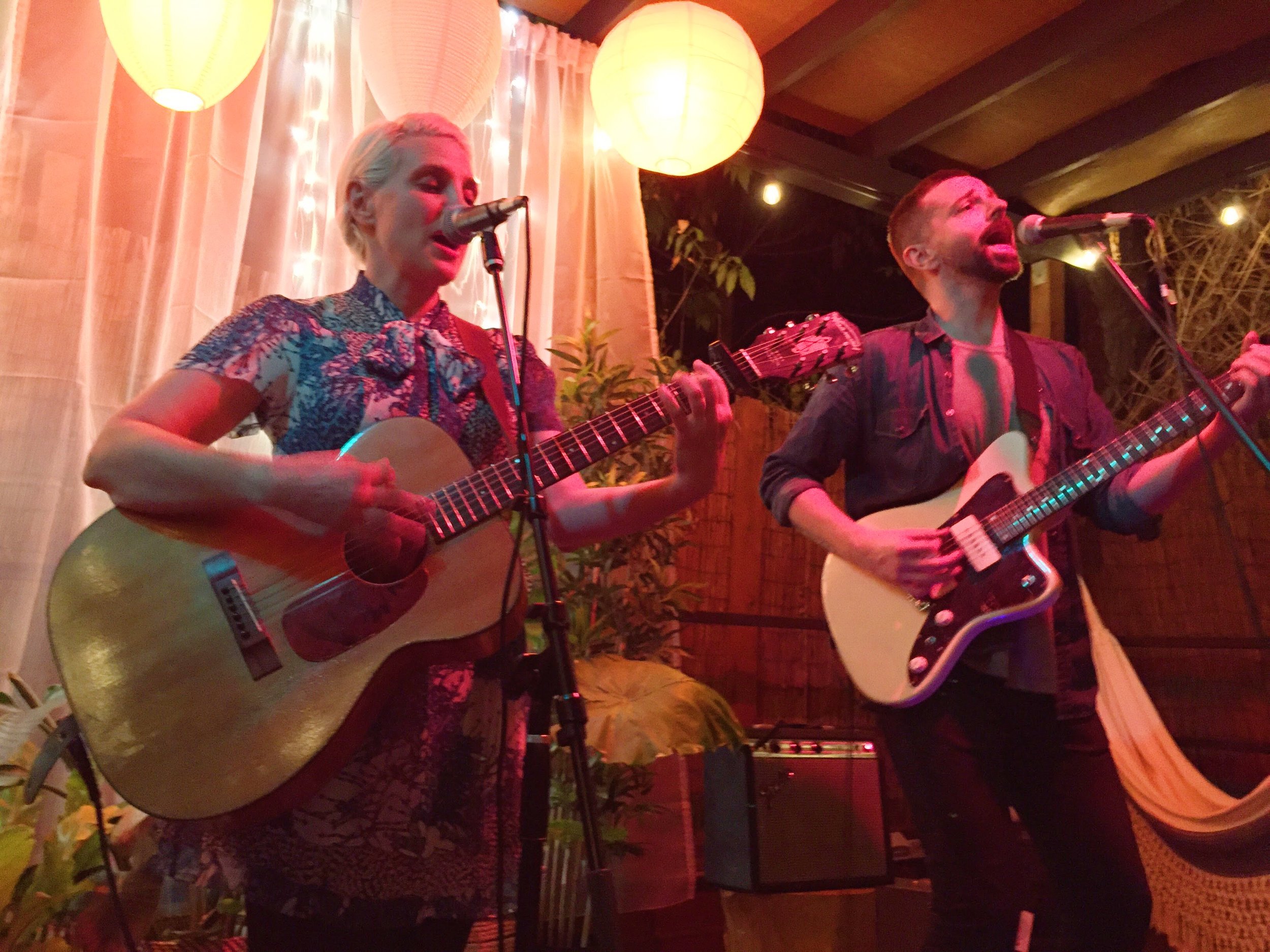 Latest release: Some Kind of Champion
News & Updates
AUGUST 2, 2019
Hey guess what! my cover of Frank Sinatra's "The World We Knew" was just featured on Veronica Mars (S4, E8). The song was part of my covers album "I already love you" and was recorded and produced by the amazing Zac Rae. So nice to see it's getting some love even years later. Listen were you listen or watch the episode to hear it there.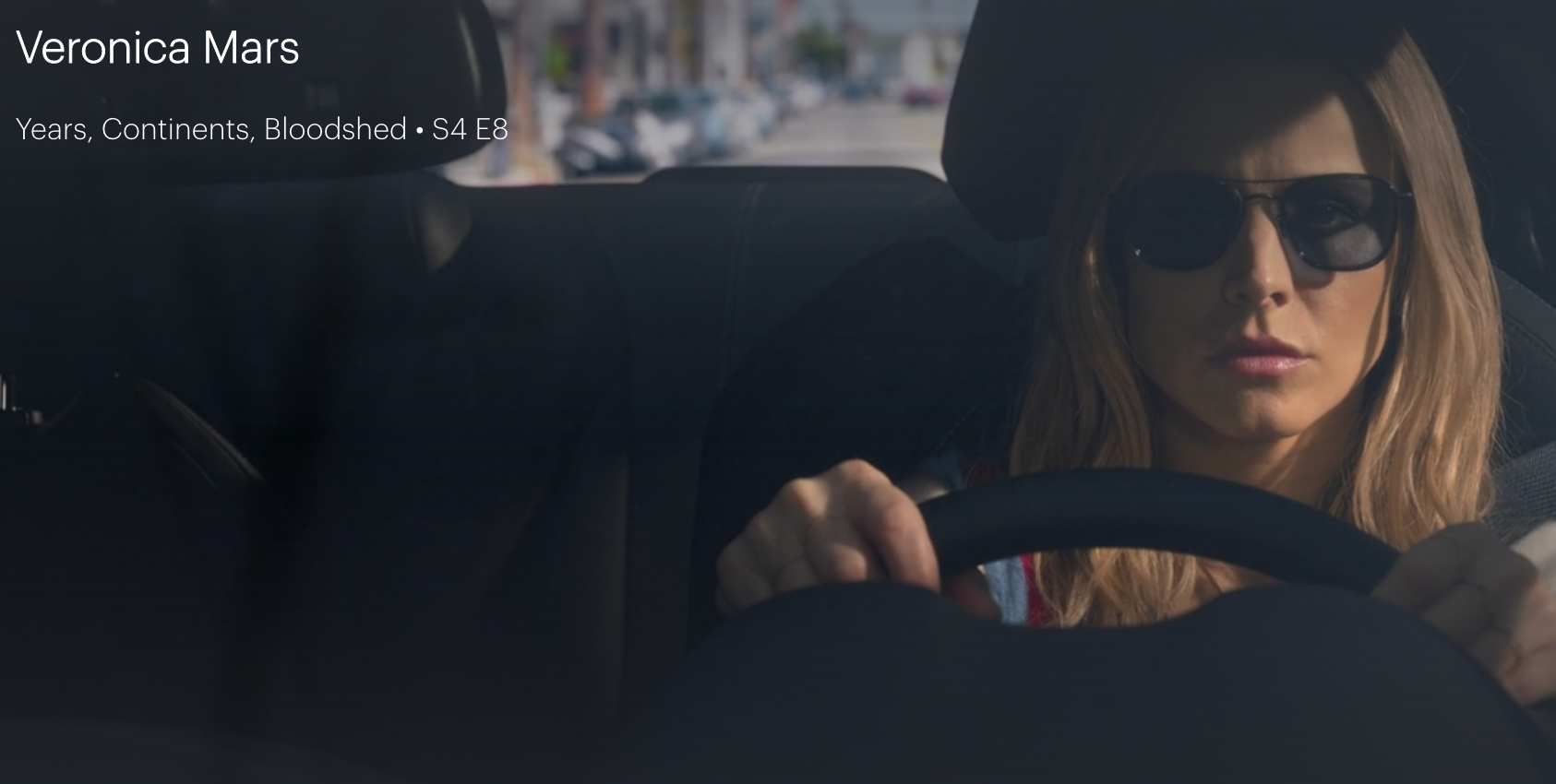 "The World We Knew (Over and Over)"
From Sara Lov covers album "I Already Love You" featured on Veronica Mars
SEPTEMBER 22, 2017
It's here! Season 4 of Transparent is now streaming on Amazon video. You can stream all episodes and you'll hear me singing as part of Dustin O'Halloran's beautiful score, also featured is the gorgeous violin of Bryan Senti + songs by various artists that Bruce Gilbert so carefully selected.

What pleasure and honor to be part of this most amazing show!
I loved being in the studio with Dustin again creating, singing and laughing. We are planning to work on our own music together in the coming year. Stay tuned! And follow the link below to watch!
SEPTEMBER 15, 2017
It's been quite a while since my last show and I'm thrilled to announce that I'll be playing the One Year Anniversary party at Junim LA, my favorite clothing store! Shop the new line, have a drink and some snacks and watch some live music! I'll be joined by Scott Leahy on guitar and Nick White on Keys. I play at 2:30pm sharp, this event is FREE and ALL AGES so bring the kids if you like!
JULY 2, 2017 - Part-Time Audiophile - REVIEW by Paul Ashby
What a nice treat to get a brand new review of "Some Kind of Champion". I'm glad the album is still being discovered even now, 2 years later! It is still very near and dear to my heart. More music related news is coming soon so stay tuned! click below for the review by Paul Ashby
JANUARY 17, 2017 - "Diamond of the Truest Kind" video premiere today!
Shot & directed by Noah Webb and edited by Toshi K. Noah is an amazing photographer who also directed my video for "A Thousand Bees" back in 2009. The new video premieres today on Italian webzine sentireascoltare.com
click the link below to watch...
NOVEMBER 23, 2016 - "Rain Up" video premiere today!
Created by Jolly & Edith De Guzman [dearantlergram] and Marco Morandi. These guys did such a fantastic job and I am thrilled it's finally finished and making it's way to you. I first met Jolly & Edith via Instagram. They were fans of my music and when I checked out their page @dearantlergram about a year ago, i immediately fell in love with Jolly's most beautiful drawings and the gorgeous photos of their camping trips. The more they posted, the more I felt a connection and decided to approach them about a collaboration. Marco Morandi is an Italian director and dear friend who I knew could animate the work beautifully. Marco and I worked on several other videos (Fountain, New York & A Secret Message To You). Edith wrote and developed this multi layered story and Jolly's drawings brought them to life. The two were very involved with Marco and took so much care to ensure their vision would come out the way they wanted. I am so honored to have worked with all of these extraordinarily talented people. I wrote the song with Dustin O'Halloran and it's one of my favorites from the album. This video has given the song a whole new life form. It's being premiered today on Los Angeles's own FLOOD MAGAZINE and will be the 6th official video from "Some Kind of Champion".
OCTOBER 1, 2016 - House concert pics & vid.
I had the wonderful pleasure of playing an intimate show in my backyard for a select few who purchased the "Dinner & concert" on my pledge drive. I'm still reeling from the wonderful support I got on this album and all the people who contributed to it's budget by purchasing items and experiences. Here are some photos and video from the evening. Special thanks to Scott Leahy & Ian Walker for playing, and all the kind folks who continue to support my music. It was really fun playing at home and I will definitely do this again!
JUNE 15, 2016 - "The Sharpest Knife" VIDEO
The 5th video for the new album is for "The Sharpest Knife" written in collaboration with Hauschka. The gorgeous video was shot and directed by Julie Calbert & Christina Vantzou and features the lovely Stefanie De Regel. Click below to watch the Clash Magazine premiere!
MAY 23, 2016 - "ONE IN THE MORNING" VIDEO PREMIERE TODAY!
Directed by Solenn Le Marchand and created by Alberto Stevanato and FrameByFrame Studio. Part 2 in the story started with "Sorrow into Stone" video. Premiering today at Ondarock.
MAY 15, 2016 - LAST NIGHT I MET ONE OF MY HEROES...
Last night i met one of my biggest heroes. Kevin Drew's art was part of the show so maybe that's why she was there. When our mutual friend Paul took my hand and said "come here, someone wants to meet you" and introduced her as "Leslie", it took me a while to realize I'm talking to Leslie Feist and she is telling me she loves my voice and music.
Having grown up in LA, I'm rarely starstruck but I was a pile of mush. My music is the most important thing to me. It's all I've ever wanted to be. But, since I've never been able to fully support myself making music, I've spent a lot of time and energy trying to find work that is still creative and something I can enjoy doing. I was a Massage Therapist for 18 years, a color and design consultant for 5, I made healthy food for a while, and now I'm diving further into my love of houses and architecture. But it's always for the music.
The music is my baby that I work so very hard for. I used to think that one day, my baby would grow up and take care of me but I've accepted that's not happening. Instead, my kid continues to be a kid and I continue to provide, giving all it needs and leaning on the community around me for support which I have received tons of (THANK YOU). I have accepted my fate and I will always make music for the simple reason that I really need to do it to be happy. I love playing live and I am grateful for each and every show.
I shared this with Feist last night and she gave me the most amazing response. She told me that in all the years of playing music, she's met so many incredibly talented musicians who's music is not their source of income. "It's really just a matter of luck, and you absolutely cannot ever think that your success is a measure of your talent because it's NOT! your voice is so unique and beautiful and I can't wait to listen to your new cd". She insisted on buying it even though I tried to give it to her for free.
Talking to her, hearing what she said, was one of the greatest moments of my life and more valuable than any amount of money or fame. To be validated by my hero, to have her hear my music, is one of the best gifts I have ever received and I know how rare, and I know how LUCKY I am that this happened to me.
MAY 10, 2016 - "IN THIS TOGETHER"
I'll be performing at Flood Magazine Gallery on Saturday May 14 as part of a charity for CASA of Los Angeles! CLICK FOR DETAILS
APRIL 25, 2016 - TOUR JOURNAL
Still reeling from the wonderful tour we had in Italy and just finally recovered from jet-lag and a stomach virus i got...eeek. I wish I could thank each and every person who came out to the shows, it was truly an unforgettable tour. Scott Mercado and Scott Leahy were an amazing band and the funnest guys to have along for the ride. We did a lot of driving, laughing, eating, drinking coffee and we tried to do as much site seeing as possible between shows. We were pretty lucky in that our shows in Rome & Florence were right in the center of town so we got to see all the beautiful things. Venice was particularly special because our friends Grimoon (the folks who created the "sorrow into stone" and soon to be released "one in the morning" videos) organized the show and graced the stage with their beautiful music. I got to meet the little dolls that were in the videos and I even got to take one home! (see the pic below) Unfortunately, after the Venice show, very late at night it became clear that I got some sort of horrid stomach virus (which I finally just kicked). I had 103+ fever and was throwing up all night which forced me to cancel the second show in Rome the following night (second to last show of the tour). I recuperated for a day thanks to Alessandro Benvegnù who took such good care of me that I am convinced he must have two hearts. We then continued on to the last show of the tour in Florence and though I was still ill, somehow we got through it and it was an amazing night. We played in the very center of town right near the Duomo! it was nuts and unbelievably beautiful. So much gratitude for the amazing team that helped make this all happen: My manager Tim Husom, my booking agent Fabio De Marco of DNA Concerti, Carlo Garre & Laura Beschi of Ja.La Media Activities, and my Italian label IRMA Records, Solenn Le Marchand & Alberto Stevanato of Grimoon for the beautiful videos and the Venice show, Alessandro Benvegnù for saving me when I was at my most vulnerable. AND, thanks to all the great venues that hosted my music and treated me and my band oh so well: Chris Bronson/FARGO, Ilaria Pennati & BIKO, Morena Andalò & Clandestino, Emanuele Minuz & Black Market/unplugged in Monti, Giulio Di Donna & Cellar Theory, Damiano donowitz & Solpalco/Bar Pino, Michele Faliani & Ex-Cinema Aurora, Spazio Aereo, Michelle Davis & La Corte Di Zap. I have a whole lot more love for Italy now and I didn't even think that was possible. CLICK HERE FOR LOTS MORE TOUR PHOTOS.... xo sarA
MARCH 16, 2016 - APRIL TOUR DATES ANNOUNCED CLICK HERE TO SEE
I moved to Italy in 2001 with my band dēvics and it was a magical time in my life. I made friends that are still close and had so many incredible adventures. I kept an apartment in Faenza for 6 years and recorded 2 Dēvics albums in the beautiful Italian countryside. As I get older and tour less, I am so very grateful for each and every chance I get to sing live for people who want to listen. My heart is exploding with gratitude. I cannot wait to come sing in Italy and share the most inner part of myself with you. Joining me onstage will be Scott Mercado (who you know from many previous tours) and Scott Leahy (who I wrote 3 songs with on the new album), I couldn't be in better company! Thank you for all the support, it is everything to me. Thank you to my Italian label IRMA, Fabio at DNA Concerti, Tim Husom at Spectrevision, Carlo & Laura at Jala Media Activities, for making this little tour happen. Stay tuned for a few more dates and please share this with your friends in Italy!
sarA
ps... i heard a rumor we might play a dēvics song or two...😍
FEBRUARY 8, 2016
Here's an update for you fine people! There are a few videos in the works, one for "The Sharpest Knife" directed by Christina Vantzou, another for "Diamond of the Truest Kind" directed by Noah Webb and a third for "One in the Morning" directed by Solenn LeMarchand of FrameByFrame Studio which is part 2 of the stop-motion video they did for "Sorrow into Stone". The new video will continue the story! In other news, a Spring tour in Italy is in the works as well as a collaboration with Orchestrator Bill Smith that I hope will result in performing my songs live with an orchestra! I wish I was in a position to do more regular touring as playing live is one of the greatest pleasures I know, so thank you to those who have asked.... I cannot afford to tour much. Here is the "Sorrow into Stone" video if you haven't seen it yet:
Born in Hawaii and raised in both Southern California and Israel, singer/songwriter Sara Lov started playing music alongside pianist Dustin O'Halloran when they formed the dream pop duo Devics in 1993. The group later moved to Italy and signed with Bella Union, a U.K.-based record label run by Cocteau Twins bassist Simon Raymonde. Devics released 5 full length albums, several ep's and toured extensively all over the world. In 2008, Lov began a solo career and teamed with producer and collaborator Zac Rae ( Death Cab for Cutie, Fiona Apple). Together they recorded 3 full length albums Seasoned Eyes Were Beaming in 2009 and I Already Love You (an album of cover songs) in 2011. Lov spent 2009/2010 touring in Europe and the US, her songs appeared in TV shows Bones, Grey's Anatomy, One Tree Hill, United States of Tara, Looking and Rectify. In 2015, Sara Lov & Zac Rae finished recording Some Kind of Champion an album of originals by Sara Lov and collaborators Dustin O'Halloran, Hauschka, Scott Leahy, Zac Rae & Jonathan Price. The album was released in late 2015 and was funded by her fans via Pledgemusic. Sara worked with various directors to create videos for 7 songs on the album. She recently went back to the studio with Dustin O'Halloran to record vocals for the Amazon series Transparent. Her voice is featured throughout the 4th Season as part of the musical score. Currently, Sara is writing new songs for her 4th solo album.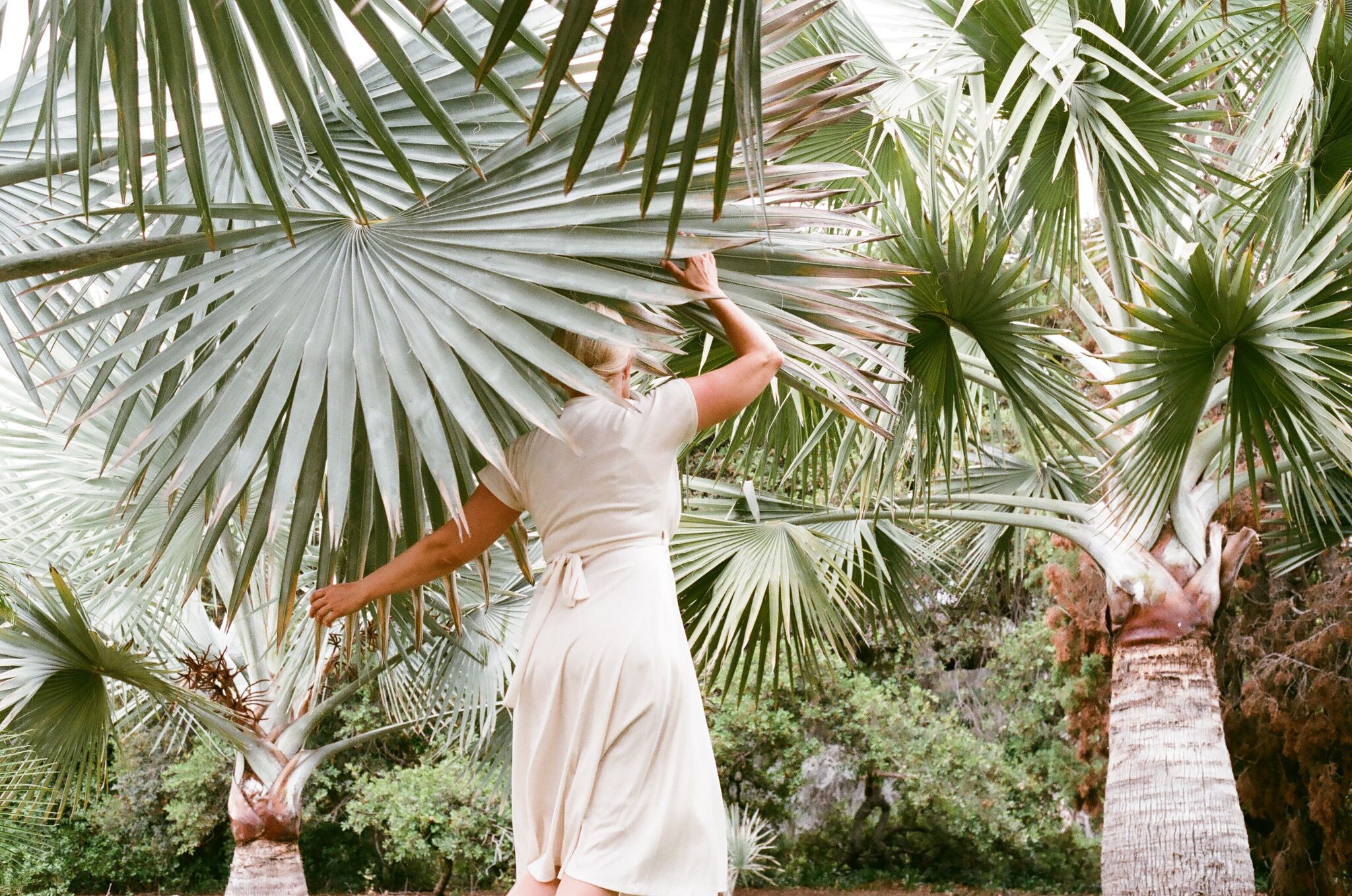 "Some Kind of Champion"
1. Some Kind Of Champion
2. Diamond Of The Truest Kind
3. One In The Morning
4. The Sharpest Knife
5. Rain Up
6. Trains
7. Sunmore
8. Sorrow Into Stone
9. Willow Of The Morning
10. The Dark
US: Spectrevision Management: tim.husom@spectrevision.com
EU: JALA Media Activities: jarno.carlo@gmail.com& laura@jalamediaactivities.com
info@saralov.com or use the form below! PHOTOS BY Julie Patterson, PHOTO ON THE SHOP PAGE BY: Carrie Gifford.